QUALITY
Installing tiles with quality in mind
TRUST
Not a slogan, it's the definition of our team
PROFESSIONALISM
Safety and precision
Quality and professionalism


are our goals.

Megga Tilers was founded on 30th of January 2020.
The team members have over 15 years of experience in tiles and constructuion field in many countries like
France, Germany, Austria, UK.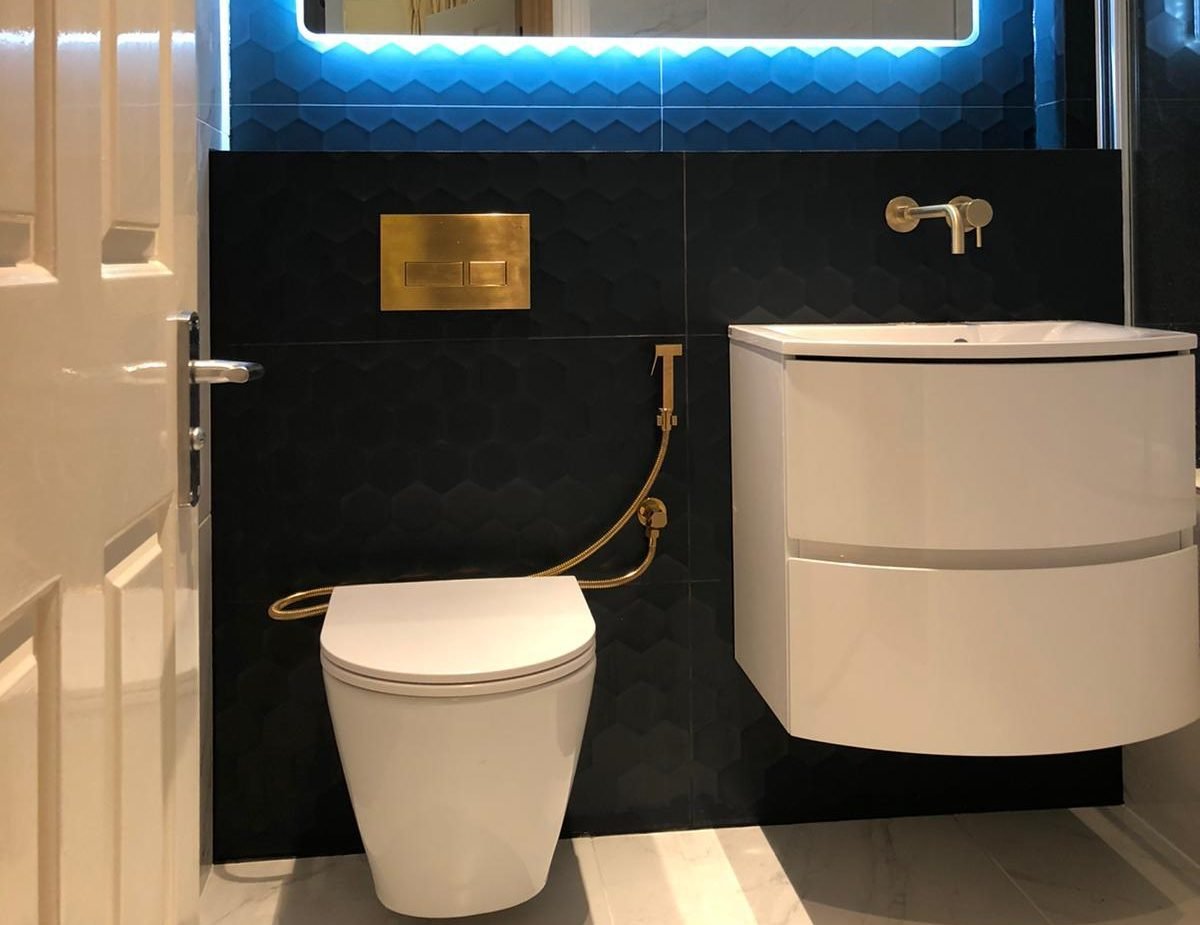 The Main Areas
Our area of expertise includes all aspects from marbles and stone to
a full assembly of a bathroom or a kitchen
Testimonials
Don't take our word for it – here's what our clients say on MyBuilder:
Ouvidiu was hired to do my toilet and he and his team did a great job. He was kind enough to accommodate all my buildings rules. The project manager for the job Domi was just a breeze; we actually became good friends. He was very diligent and always on time. He had a great eye for details and I definitely trusted him to do the job without me even being there. Overall very pleased with the outcome and now I have asked them to come again for the second toilet.

They were a professional team, very dedicated, precise, and proactive to suggest solutions for any arising problem.
We wanted to renovate our bathroom, and they changed shower, tiles, and helped us with so many other minor jobs at the house (such as fixing the silicons of our kitchen or second bathroom) in a very timely way. We are happy with their job, and if we decide to renovate our second bathroom, we definitely call them.

Ovidiu was very professional and did a fantastic job with my Victorian style tiling in my hallway, he managed all the problems of a difficult shaped space without fuss and stayed until he finished the job. All in all I can't fault him or his associate worker, I will be saving his number for future work.
Very Pleased

Robtackbob
27th Jan, 2020
Professionalism at its best!
When you're stuck with your tilling, call Ovidiu!
I'm working with an architect with very high expectations, part of the work being some Victorian tiling which I was concerned about, and wanted to find the perfect tiler for the job. He was the perfect man the job, rapid response, knew exactly what he was doing, with great attitude. Highly recommended!!

Ovidiu and his team are dedicated to completing the job and making sure you are happy. They can all work well under pressure.
He will advise you and what grout, adhesive, silicon etc to buy before hand.

Ovidiu did a great job. He completed a victorian style entrance path, fixing the tiles and designs well. He was very professional and tidy with any entrance to the house.
Will keep his contact details for any future work.

Very good work of a High Standard
Very clean, would definitley use them again.
Great tiler, completed very fast and excellent quality. Would use again anytime.

Ovidiu Grigoras Iacob
Director, Tiler
Skilled contractor working in the tiles ecosystem in London area.